July 15, 2020 11:07 am
AKD was founded in 1989 by CEO and Founder Keith Miller, starting with just 2 employees. As the company has progressed and expanded we now currently have over 70 employees and are delighted to be increasing this number throughout the year.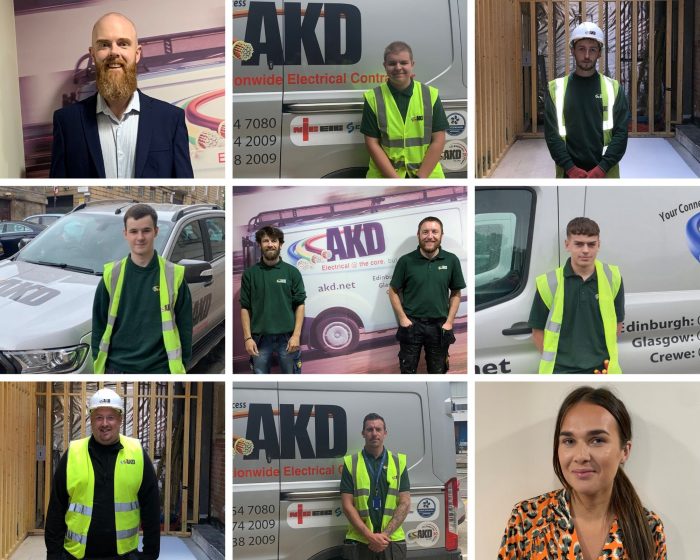 As the AKD Family continues to grow we are pleased to announce that we have 21 new employees joining the AKD Family throughout our 3 offices. In the Head Office based in Edinburgh, we have welcomed David & Bryan as Approved Electricians, Russel & Robbie as Apprentice Electricians and Abbie & Natalie as Administrators. In our Glasgow regional office, we welcomed Colin, Luke, Callum, Derri & Reece as Electricians, Kenny as an Approved Electrician and Mark & Fraser as Apprentice Electricians. Finally, in our Cheshire regional office, we have welcomed Jon as an Electrical Estimator, Jamie, Josh & Michael as Electricians and Ceejay, Alfie & Connor as Apprentice Electricians. We would like to welcome them all to our big AKD family.
We are still currently recruiting on different platforms but if you wish to join the AKD Family, send your CV to Jobs@akd.net.