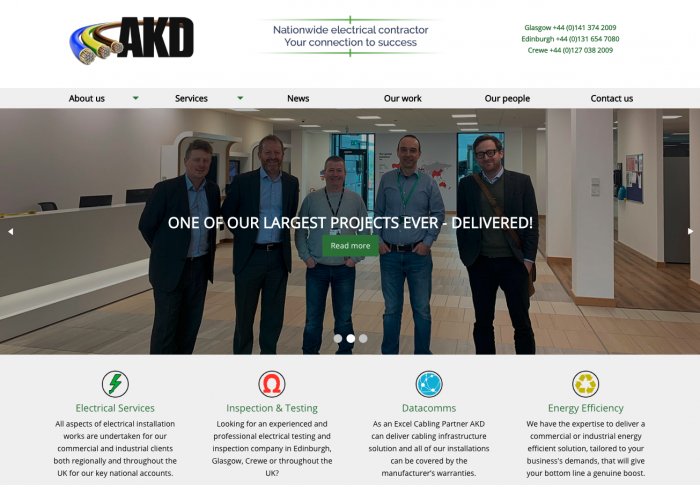 Welcome to the brand new AKD website.
We've been working since late 2018 to create this superb, new, modern site.
It has been carefully designed to let you find out all about our range of services and news to keep you updated.
There is information about the variety of projects we do, you can meet our people, and we've included the opinions of our customers across the country.
This refresh is just the start. The site will be regularly updated with the latest news on what's happening at AKD by our very own Laura Edwards who has recently completed her digital marketing diploma.
As well as having a new look, the site has been put together so that it's fully mobile responsive.
AKD managing director, Keith Groom said: "We're really pleased with our new site. It's a valuable way of showcasing the work we do and keeping our customers aware of developments at AKD. It will closely link with our social media channels and we've already got a strong presence on LinkedIn, Facebook and Twitter."
Please do tell us what you think and especially your likes and/or dislikes if there are any.