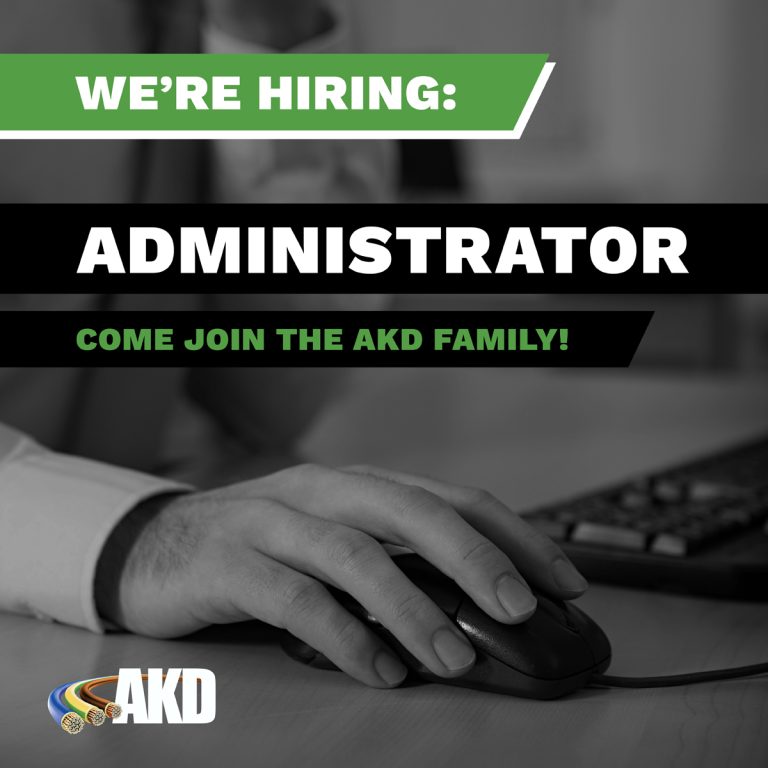 Administrator
based at Head Office, Edinburgh.
Working for a well-established nationwide electrical contractor, the successful candidate will be required to support all staff members in an administrative role with the potential for career progression within the AKD Family. This is an exciting opportunity for an experienced customer service-minded individual to work in a busy, fast-paced office environment.
The responsibilities of the post include, but are not limited to:
● Answering phone calls and redirecting them to the appropriate person
● Organising H&S training
● Booking hotel accommodation and ordering stationery
● Creating and giving out order numbers to engineers using Excel
● All aspects of using EQUE2
● Using Sage 50
● Creating and updating O&M manuals in Excel
● Liaising with internal and external staff members and customers by email & telephone
● Provide administrative support to all staff members
You must be highly motivated with strong attention to detail, excellent communication skills and have the ability to multi-task. Must be proficient in Microsoft Office, especially Word, Excel & Outlook. Previous experience of working in the construction industry is an advantage, along with using EQUE2 and Sage.
Salary is dependent on experience.
Hours to suit successful applicant.
Email your CV and any supporting documentation to Jobs@akd.net