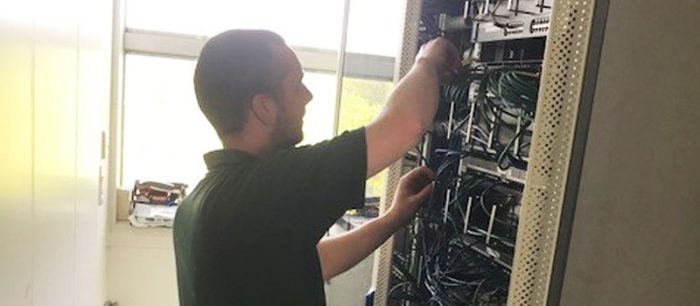 Datacomms
AKD has a long and proud track record in providing cabling infrastructure for companies and organisations across the UK. In fact, cabling was our original area of speciality when the company was first set up more than 30 years ago.
Our expertise is recognised by some of the industry's top names – we are also a cabling partner with Excel, one of the UK's leading manufacturers.
In fact, all of our installations can be covered by manufacturer's warranties. Needless to say, we have fully trained staff who have the knowledge and experience to help you make the right choice.
---
Our services include:
Copper Cabling
We're extremely well versed in the process of installing cabling infrastructures – it's a job we've been doing since 1988. We've not only carried out projects across the UK, but in Europe too.
Our experience stretches across all sorts of industries, including:
defence
healthcare
education
commercial office & warehouse environments
As with every other aspect of our service, we place a high priority on delivering the best and most cost-effective solution that's tailor-made to suit your business. Our continuous investment in training, resources and facilities makes sure you receive consistent, high levels of customer care.
We handle design, installation, support, maintenance, testing and breakdown – with a full range of complementary services.
---
Fibre Optic Cabling
AKD offers complete fibre solutions – from design, installation, testing and certification, right through to fibre maintenance. We've built fibre optic networks in schools, colleges, hospitals, industrial sites and offices.
Fibre optic cables can carry signals at a much faster rate than copper cables, and they offer less signal degradation. Upgrading to fibre makes sense if your business relies on handling high volumes of data. It can dramatically increase speed and efficiency, and it reduces the need for maintenance and equipment.
All of our trained, experienced staff can carry out every procedure you need – from 'hot-melt' to 'pig-tail' splicing of multimode and single mode cable.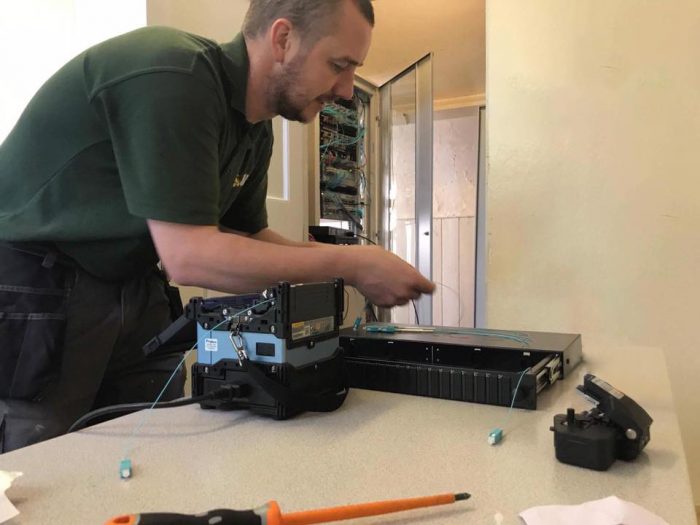 ---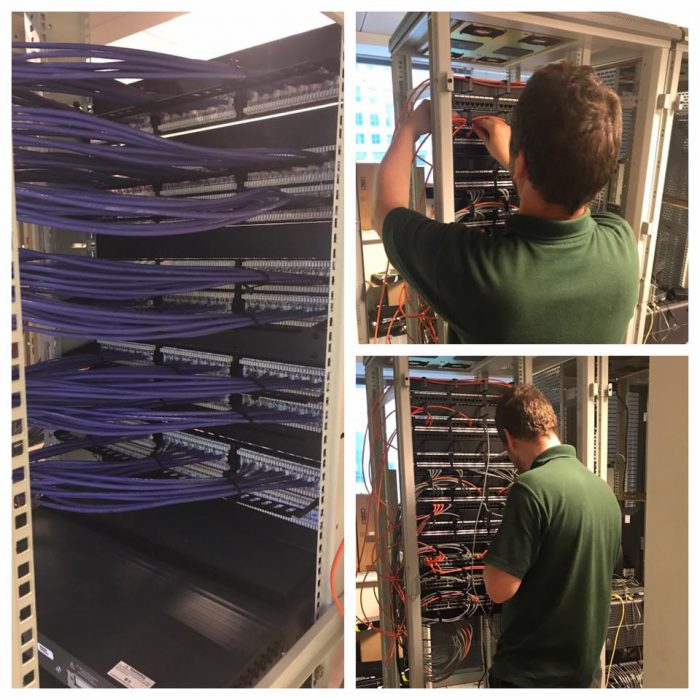 At AKD, we are determined to do all we can to get things perfect for you. We work with you to design and maintain a network infrastructure that's right for you and your business, now and in the future. So, whether you want to set up a new network, replace an ageing system or expand your network capacity, we can make sure everything's set up and implemented to deliver the business benefits you need.
Contact us now to find out more:
Email: electrical@akd.net
Edinburgh: +44 (0)131 654 7080
Cheshire: +44 (0)1270 38 2009
Glasgow: +44 (0)141 374 2009