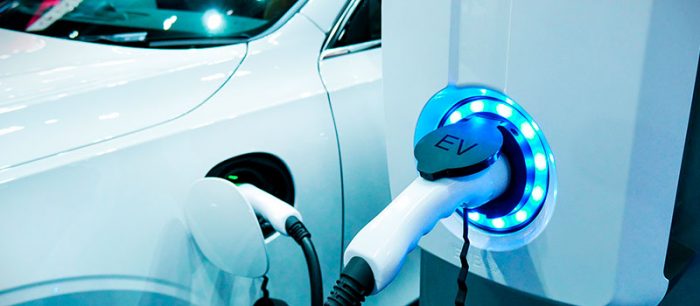 Electric Vehicle Charging
Move toward the future and contact us today about electric vehicle charging for homes and businesses.

At AKD we can assist in preparing for the future today.
With our electric vehicle (EV) charging point installations we deliver a solution that meets your EV requirements at home, within business premises or large-scale car park solutions.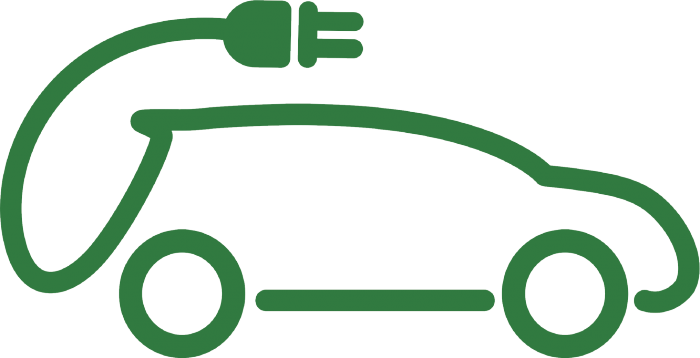 Our manufacturer-trained and industry approved team of nationwide installers are backed up before, during and after installation by our office staff ensuring a swift grant application and installation process can be met to suit your needs.

We're proud of our Office for Low Emission Vehicle accreditation (OLEV) and Energy Saving Trust (EST) (Scotland) approval, hence our professional and experienced engineers can have you empowered and on the road in no time at all with grant-funded vehicle charging points!
Domestic

---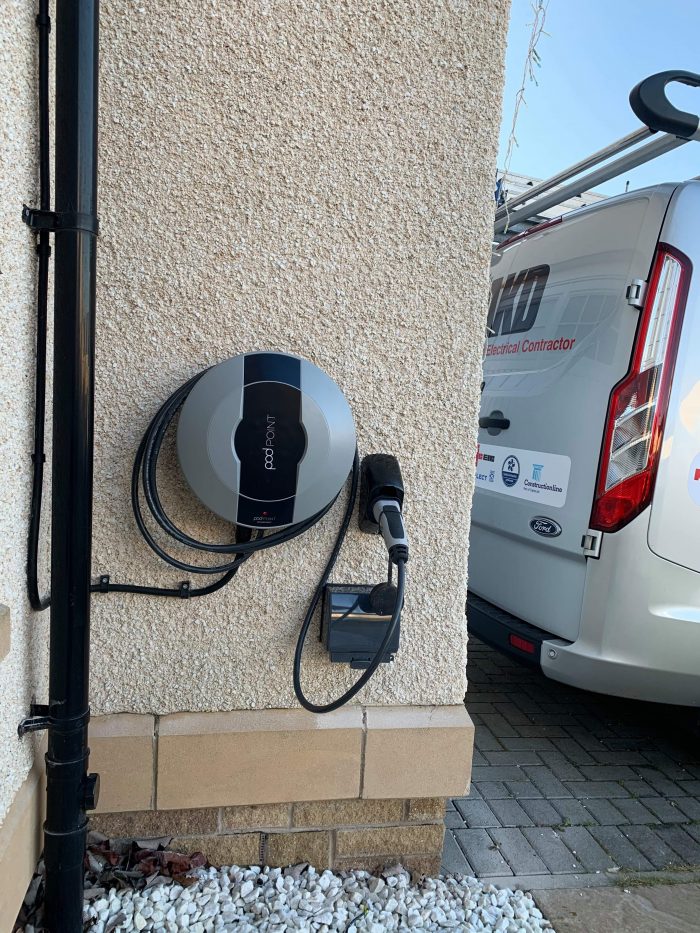 It's never been easier to make the journey to electric.

We can have an initial telephone or email conversation and then arrange to visit you to discuss further before forwarding our official quotation for your approval.

Please remember! Grant funds are available from OLEV (all of UK) and additionally from the EST in Scotland.

We'll help you right from the starting line by offering friendly professional advice on the suitability of the available charging points for your vehicle choice and home environment, to administering the grant funding process from the OLEV and the EST. Our installations are carried out to manufacturers' instructions by approved SELECT and NICEIC electricians providing you with the assurance that the full installation complies with the relevant standards.

After installation, we don't leave you to your own devices. If you need further assistance we are only a phone call away. AKD people use hybrid vehicles so we have working and operating knowledge.

We can also advise you on suitable energy tariffs for your electric vehicle, saving you further money on your motoring costs!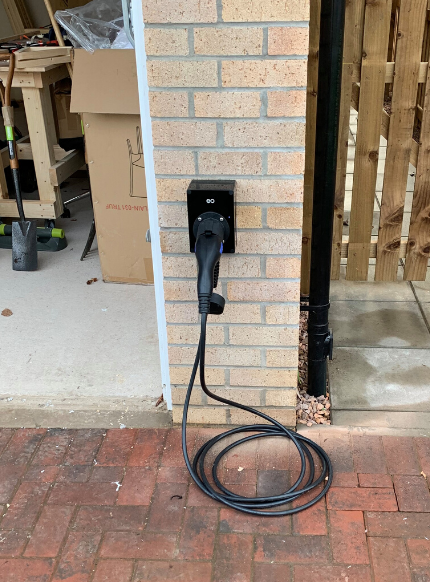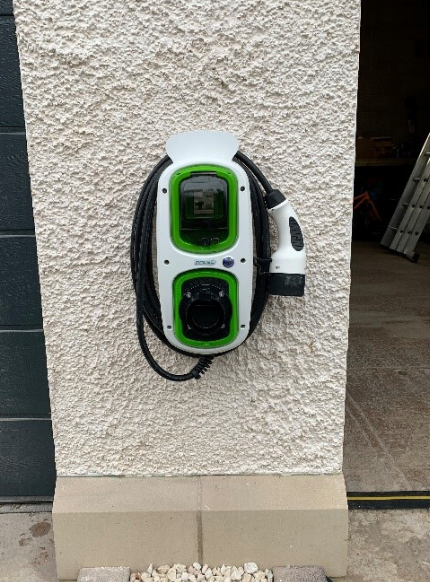 Email – Chargepoint@akd.net

Edinburgh – +44 (0)131 654 7080
Crewe – +44 (0)1270 38 2009
Glasgow – +44 (0)141 374 2009
Commercial

---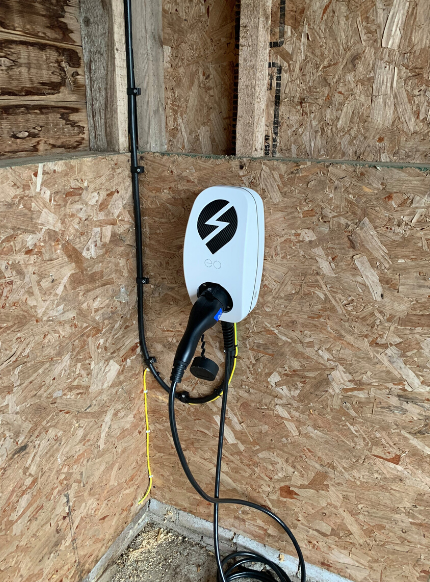 Of course when you, your staff, business vehicles or visitors are at the office, factory or workshop they shall need a charge!

More and more businesses are installing electric vehicle charging points for staff and visitors but also themselves making the switch to electric vehicles, and why not? With so many benefits such as reducing your carbon footprint, cutting fuel and tax costs and reduced maintenance costs, electric charge points are really the future for your business.

You'll find there are grants and financial incentives available for your business too so it's now easier than ever to switch.

There are also schemes that assist in keeping things running smoothly such as AKD's accreditation and ability to assist your business to apply for OLEV's Workplace Charging Scheme which is a grant provided to businesses to help in reducing installation costs of charging points.

AKD are well-equipped to help your business on its way to an electric future, working similarly to our domestic assistance model along with our 30-year plus commercial electrical knowledge.
Contact us

---
Whether it's business, residential or car park charging units – contact us for a quote today and journey to the future with AKD. Call your local office or send us an email and one of our experts will arrange a call and a survey;

Email – Chargepoint@akd.net

Edinburgh – +44 (0)131 654 7080
Crewe – +44 (0)1270 38 2009
Glasgow – +44 (0)141 374 2009

AKD are approved installers for: