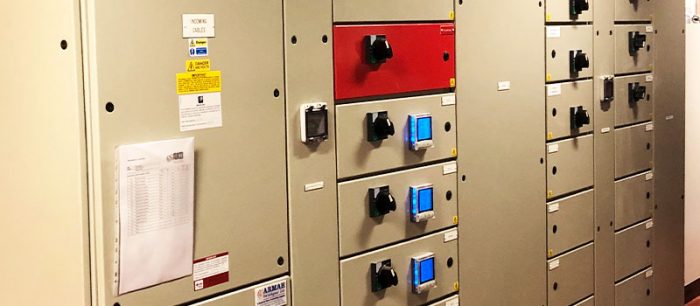 General power and distribution systems
---
AKD are experts in designing and installing mains and sub-mains distribution networks – and final circuits – in commercial and industrial premises.
From initial site surveys, project design to installation and commissioning, we carefully manage our projects, keeping you up-to-date at every stage. We're proud of our track record of delivering projects on time and within budget. Our flexible, thorough approach makes sure the installation is safe, secure and always fit-for-purpose.
Here are some of our services:
Mains distribution
MCCB panel board and switchboard installation
Generator and auto failure changeover systems installation
Metering and service monitoring units installation
Transient surge suppression systems installation
Main earthing terminal and earth bonding installation
Lightning protection system
Sub-mains distribution
MCB/RCBO sub-distribution board installation
Cable management and sub main cabling installation.
Power
General three phase and single phase power installation
Specialist essential power supplies
Power to mechanical plant and control systems.
You can use our experience and expertise to maximise efficiency with the right design, first time.

Contact us now to find out more:
Email: electrical@akd.net
Edinburgh: +44 (0)131 654 7080
Cheshire: +44 (0)1270 38 2009
Glasgow: +44 (0)141 374 2009