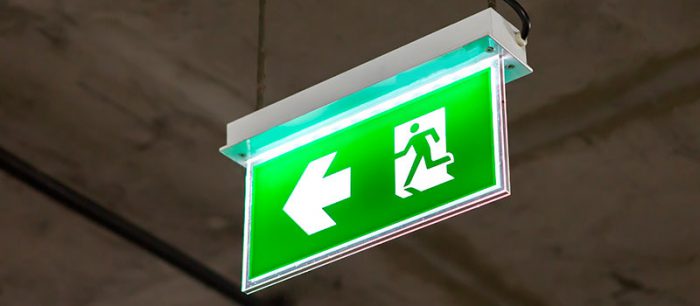 Emergency Lighting Installation
---
UK fire safety regulations stipulate that an emergency lighting system is required in most businesses and public premises. It's designed to operate when conventional lighting fails, so people can safely see their way out of a building in an emergency.
Among other things, emergency lighting must work automatically. And it must be sufficiently bright, stay illuminated long enough, and be correctly positioned so people can be evacuated safely.
Planning and locating
Installing emergency lights in your premises is not just about showing users the fire exits.
Lights need to be located in the right places and must provide the correct illumination in each area. In addition, your system must always conform to the latest legislation.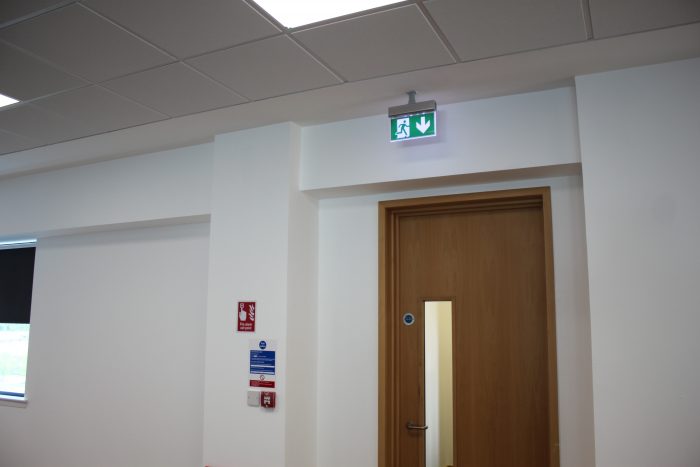 Installation
Our staff are highly trained in electrical installation and specifically trained to BS 5266-1:2011. And they're not just experts in installation, but in the design and certification of emergency lighting systems, too.
Service and maintenance
Maintaining your system to make sure it's always compliant is an ongoing task. If you're the 'responsible person' you must carry out specific requirements or arrange to have them carried out on your behalf.
The servicing schedule for a BS 5266-1:2011 Emergency Lighting System sets out what's required on a daily, monthly and annual basis. This can range from visual inspections to simulation of a failure of the normal lighting system.
You're also required to keep a log book that records routine examinations, tests, defects and alterations to your emergency lighting system.

We can help with all of these tasks – monthly, quarterly, and annual testing, as well as maintaining your log book.
Don't wait until it's too late. We have a comprehensive testing service that you can take advantage of by clicking here
Meanwhile, regular maintenance will make sure your system protects your staff and property.
Contact us now to find out more:
Email: electrical@akd.net
Edinburgh: +44 (0)131 654 7080
Cheshire: +44 (0)1270 38 2009
Glasgow: +44 (0)141 374 2009