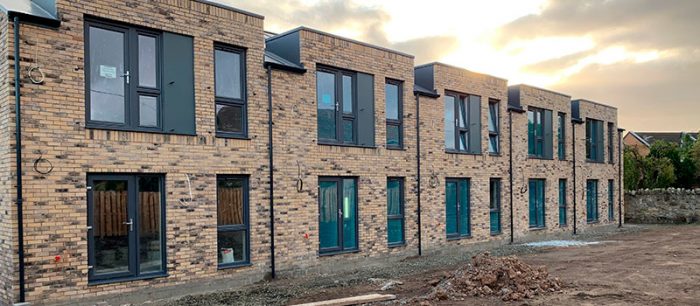 Large residential installations
---
AKD's track record in industry and commerce is second-to-none, and we're widely recognised for expertise in electrical installation.

One other area where we've enjoyed success is in completing large residential projects.

Over the years, we've been commissioned by clients across the UK to install electrical systems in all kinds of residential projects.
As a result, we've amassed extensive skills and knowledge, and developed a thorough, robust approach.

We start by establishing exactly what's required in terms of mains distribution, metering, surge suppression, lightning protection, cable management, power supply and so on.

Then we work out a carefully considered plan for design, installation and future testing of the various systems and equipment. When all the different possibilities, factors and contingencies have been taken into account we implement that plan.

At every stage we keep you up-to-date with progress and any challenges that arise; we believe that continuous communication is the key to the smooth completion of every project. Our methods have brought success for our clients time after time.
Contact us now to find out more:
Email: electrical@akd.net
Edinburgh: +44 (0)131 654 7080
Cheshire: +44 (0)1270 38 2009
Glasgow: +44 (0)141 374 2009