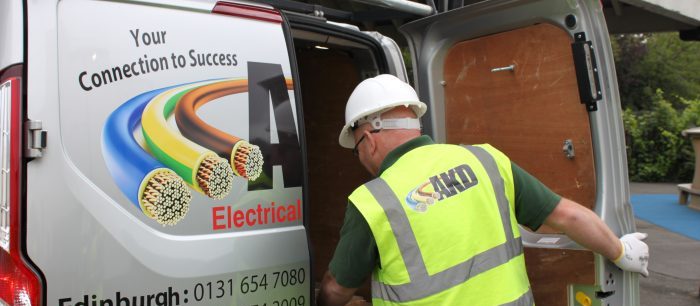 Combined testing and maintenance packages
At AKD, we've got the solution to the inconvenience you can face when you have to deal with multiple electrical companies. It's the case that lots of contractors specialise in specific fields. But that's not always ideal for their clients.
You could find yourself having to employ different firms for separate services such as PAT testing, emergency electrical lighting and fire alarm testing.
Unfortunately, that means lots of visits and duplication of costs. Our solution is to combine our testing and maintenance services. For example, we can carry out PAT testing and emergency light testing at the same time, which saves you money and drastically decreases the disruption to your organisation.
And because fixed installation testing can be disruptive, we carry out free pre-inspections to make sure testing goes as smoothly as possible.
Contact us now to find out more:
Email: electrical@akd.net
Edinburgh: +44 (0)131 654 7080
Cheshire: +44 (0)1270 38 2009
Glasgow: +44 (0)141 374 2009